Matthew "Jax" Myers, a tattoo shop owner, started his activism during the Reopen NC movement in the Spring of 2020 after he was arrested for entering his business in Apex, NC, to meet a journalist. Myers was defying the decree of Democrat Roy Cooper at that time that all businesses must stay closed. Now he is on to bigger stuff.
"ATTENTION PARENTS:WAKE COUNTY NC They are not and will not let you get a mask exemption in Wake county regardless of medical or religion, it was predetermined.. Next tuesday ill show you the biggest invasion of privacy on our kids.. AND THEY STILL WILL DENY YOU.." Myers wrote in a recent tweet.
For months Jax helped organize a small group of local activists with his own style of "bull horn activism", where he gathered people in front of the Governor's mansion and pleaded with the Governor to talk to the people about COVID shutdown.
A high-profile human rights advocate was born. Now he works daily on legislative action and media:
"Some group predetermined that they would deny all mask mandates exemptions," Jax told me and sent me the form. "And check this out, the group that determines the vaccine mandates for North Carolina schools is doing that based on the National Instutie of Health!" he said.
And that is true, according to their website, The ABC Science Collaborative is funded through the National Institutes of Health. Remember: The NIH conducts and funds basic and applied biomedical and behavioral research.
IS EVERYONE OK WITH BEING RESEARCHED ON?
Jax, who started his activist journey just walking along carrying a sign, with a group of other people in Raleigh, NC, in a ReOpen rally, is now exposing what he sees as corruption in the schools. He is frustrated with what he says shows that the government and schools are ignoring the people's voices, and out of a love for the country he is a politically active leader now.
Jax is part of a growing populist movement of Americans who have been catapulted into powerful political action since the presidency of President Donald J. Trump.
"This email went to every Principal in North Carolina, and I am going to prove it with some under cover recordings next week," Myers told his audience.
What Jax uncovered is that the NIH is funding research with a nongovernment organization (NGO) that describes itself as a " Pandemic Management Platform".
The concern is that parents don't have any input at all into what is happening at the school board level anymore.
WHAT THE HECK IS A PANDEMIC MANAGEMENT PLATFORM?
The following form is from the ABC Science Collaborative and is updating school principals; Jax was told, and clearly shows, at the bottom of the second page, that a directive came from somewhere that there should be zero exemptions allowed: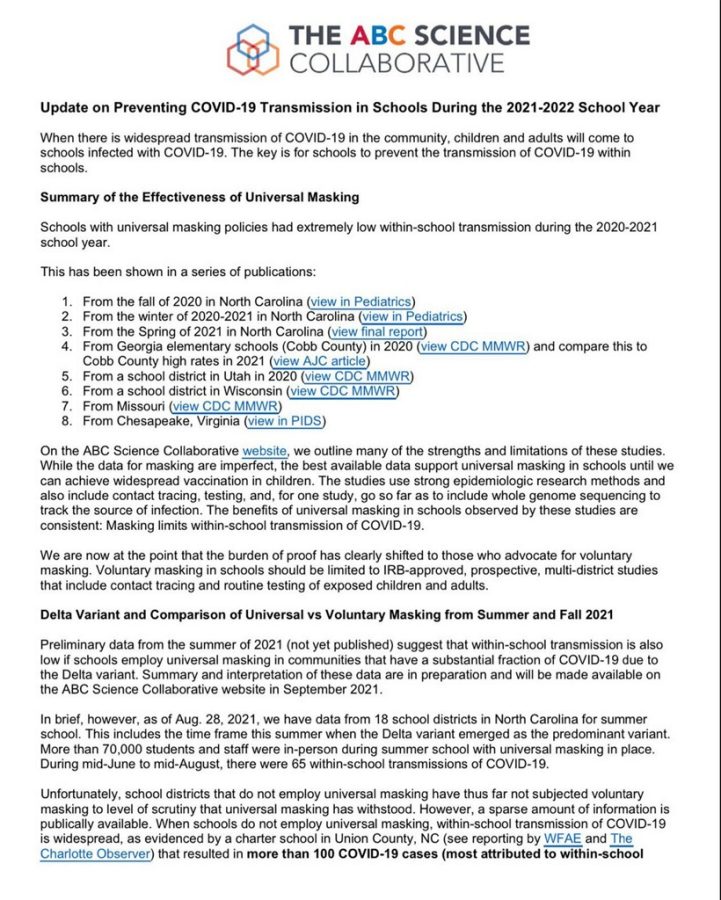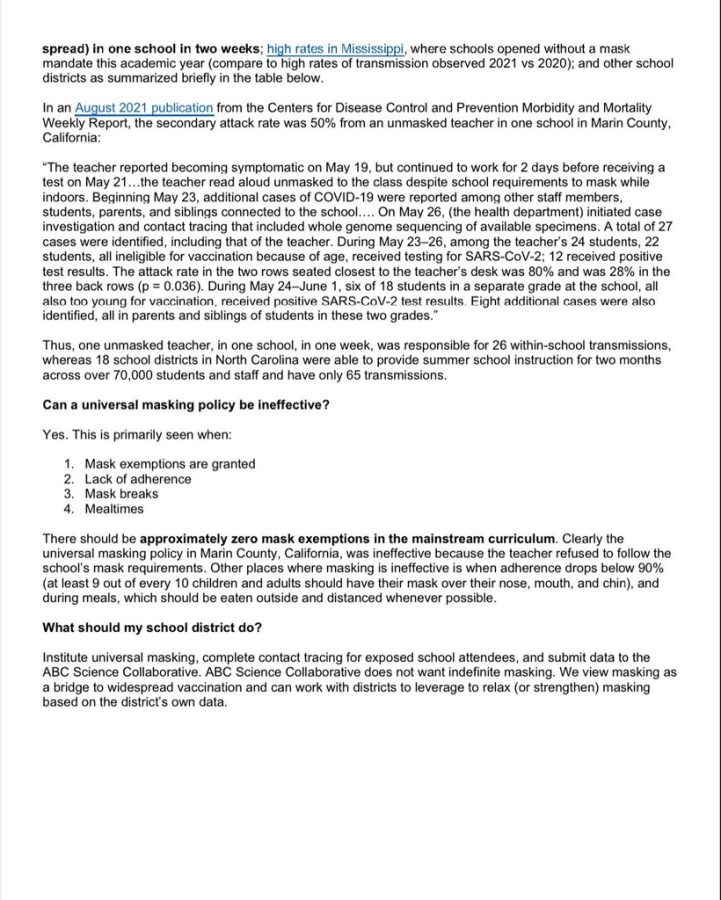 Myers started out as a rally participant protesting the shutdown of small businesses.
Now Myers is working with activists, journalists, and lobbyists and digging up the real information that people in the area need to understand what is happening at the government level.
Myers put the document up on his show and discussed it a bit.
"I am going to release a video recording between a parent and a principal that will blow your mind about this," Myers said talking about next week's show.
"After what I went through during the reopen, when I got arrested, I really just felt like I had to get involved. I want to show other people how to do it too. We have to protect each other," Myers told me.
Jax works on it every day and hopes to inspire others.
In the Spring and Summer of 202o, every week on Tuesday, Jax and a handful of activists would talk to Roy Cooper through a bullhorn about their concerns, and lead the way to start a grassroots movement in the Raleigh area, just with themselves and a bullhorn. Now Jax is overturning documents that expose a lot of corruption on his podcast.
Now Myers is exposing corruption and delivering more reliable news than local station WRAL is, and he is doing it in the confines of his own studio.
Myers podcast is found on Rumble as Unaltered 1776.