In Biden's usual manner of acting like a hot mess and then being forced to do the humane and right thing, the Democrat Joe Biden's hand has been forced to acknowledge a 7th grandchild who was born to an ex- stripper after having an affair with their coke head son, Hunter.
EDITOR'S NOTE: This article contains the opinion of the writer.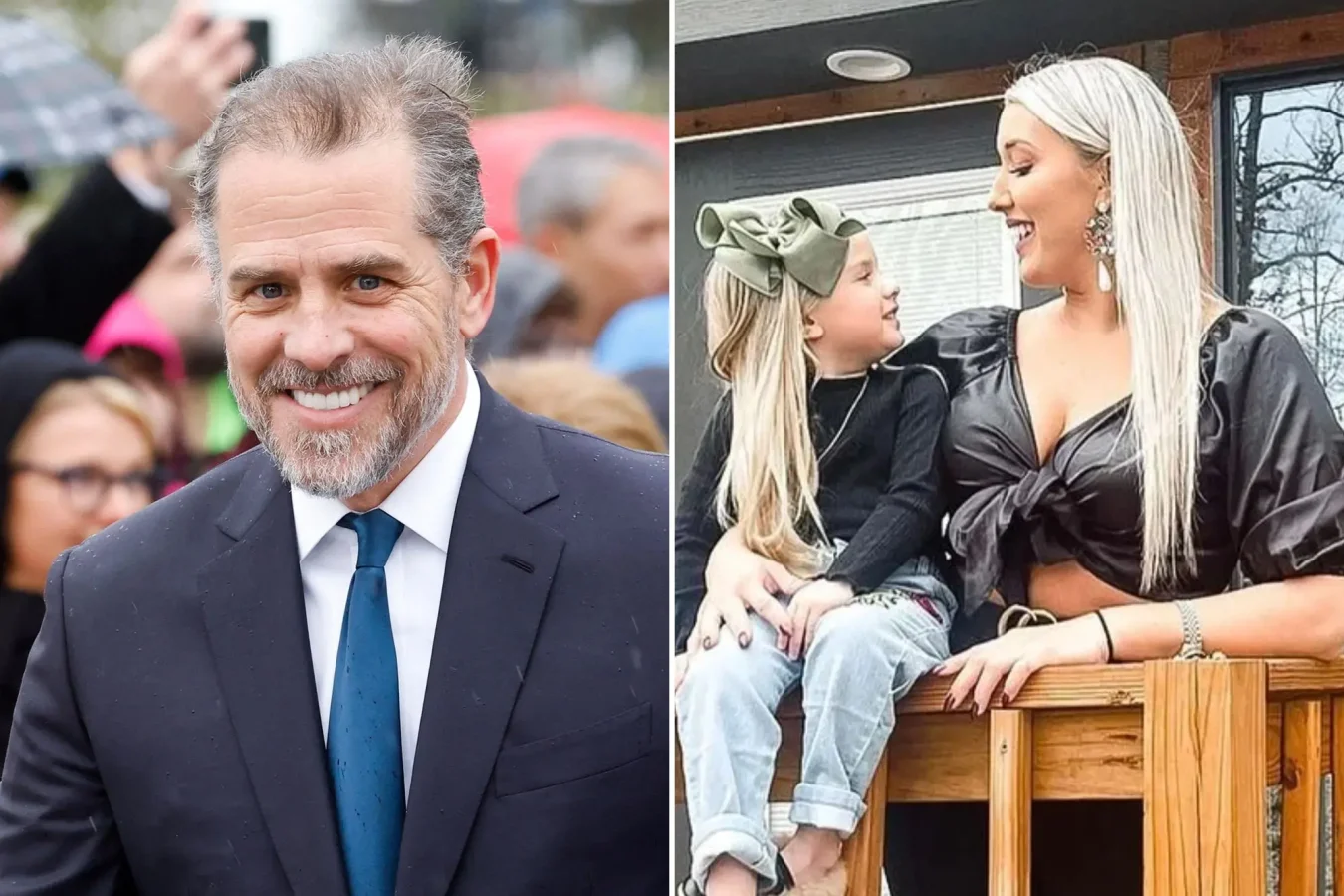 Photos from the New York Post.
The development comes after Ben Bergquam, a correspondent for Real America's Voice and founder of Frontline America, was one of two reporters live on the scene at the most recent court hearing dealing with the child custody payments for Navy.
We reported on Bergquam's live coverage:
For the first time, and after embarrassing legal battles to deny the child any connection to their family at all, Joe Biden has made his first public statement and issued statements to the press about his granddaughter named 'Navy".
Of course, the child has no way of knowing that her father, Hunter, has a sorted love life, which has been chronicled by a group named Marco Polo, and who have posted the details from Hunter's laptop and phone to the public.
Heaven knows how many children the Biden's know about and haven't accepted:
People magazine reported on their press statement from Biden about the new acceptance of the child:
"President Biden Speaks Out on Hunter's Daughter, 4, with Ark. Woman: 'Jill and I Only Want What's Best'
"Our son Hunter and Navy's mother, Lunden, are working together to foster a relationship that is in the best interests of their daughter," the president said in an exclusive statement to PEOPLE"
Virginia Camlee reported for People:
"President Joe Biden has offered his first statement on 4-year-old grandchild Navy Joan Roberts, the daughter of Hunter Biden and Lunden Roberts, an Arkansas woman who filed a paternity suit against the president's son in May 2019.
"Our son Hunter and Navy's mother, Lunden, are working together to foster a relationship that is in the best interests of their daughter, preserving her privacy as much as possible going forward," President Biden said in a statement provided exclusively to PEOPLE.
Navy, one of the president's seven grandchildren, has recently been the subject of headlines as Republicans have criticized the president for previously touting his "six grandchildren."
"This is not a political issue, it's a family matter," President Biden's statement continues. "Jill and I only want what is best for all of our grandchildren, including Navy."
NBC reported on the details as well, adding:
Hunter Biden and Lunden Roberts last month settled a paternity case over their daughter Navy in an Arkansas court after Hunter previously denied that he was the father.
Friday's statement comes as Republican presidential hopefuls have increasingly taken jabs at the president for not counting Navy among his grandchildren in public remarks.
"Why don't you spend some time with your granddaughter in Arkansas, or at least recognize her existence before you start worrying about our kids?" said Florida Gov. Ron DeSantis during remarks on parental rights to voters in Tennessee this month.
"Would be nice if @JoeBiden finally steps up and acknowledges his own granddaughter," tweeted biotech multimillionaire Vivek Ramaswamy in early July.
In April, on Take Your Child to Work Day, Biden said: "I have six grandchildren. And I'm crazy about them. And I speak to them every single day. Not a joke. Matter of fact, I just got finished going through the calls."