Ben Bergquam reported that after Title 42 was lifted, a lot of people from Africa were coming through the open border to head toward Ohio and New York from the open borders of Arizona.
"You thought it was bad before, It is getting a lot worse," Bergquam said in his video after interviewing a large group of illegal invaders about where they are from and where they are going.
"They just keep coming! Part 2 from of Lukeville, Arizona. If you thought it was bad before, just wait! This goes out to Mayor Eric Adams and all of the sanctuary-supporting Democrats in America. You did this! Stay tuned for part three where I confront the cartel who's letting the people through! "Law & Border" Real America's Voice News
@RealAmVoice Sponsored by http://PatriotMobile.com promo code: RAV And http://RAVSAT.com for satellite communication when the grid goes down. Be prepared and support companies that support your value http://AmericasVoice.news http://FrontlineAmerica.com," Bergquam posted.
WATCH>>>>>>>>>>>SEE FOOTAGE ON TWITTER <<<<<<<<<< WATCH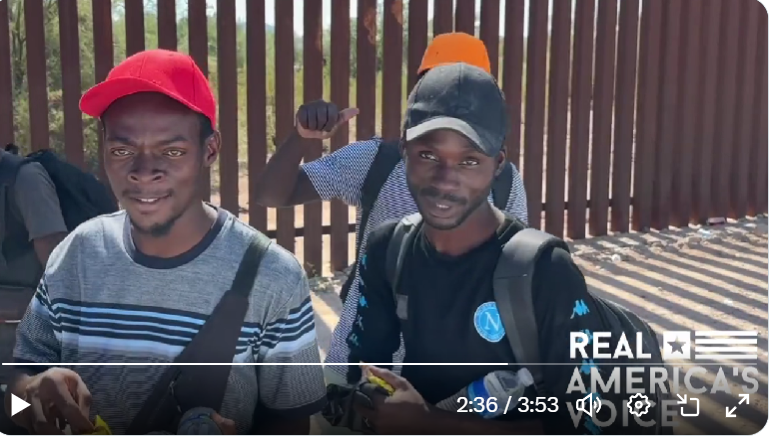 PART ONE HERE: