Dear supporters, thank you so much for all of your support so that we can continue to bring you awesome new stories about Ben Bergquam's investigations- and try to keep you updated on some big headlines too.
Ben took some time to give a shout-out to our sponsors and supporters and to include his sweet little daughter- who obviously loves her Dad. Look how cute they are together.
You are going to want to watch the video below and find out what this photo is all about…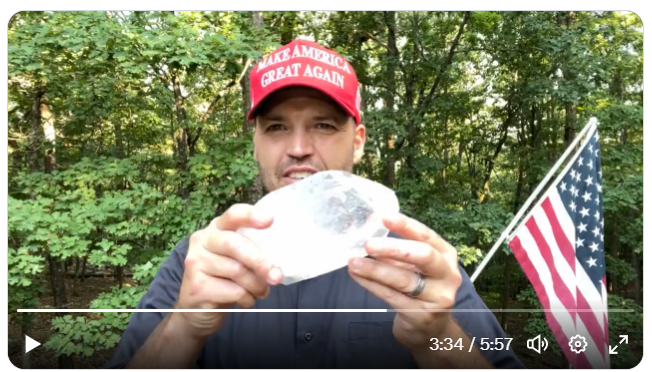 Ben talked about his fundraising idea to make sure we can stay online here at FrontlineAmerica, and it is so sweet. Ben Bergquam is just such a wonderful patriot with a wonderfully supportive family and two beautiful young daughters and a super beautiful wife.
The time he takes to travel around the world to bring us real information is a real sacrifice to their family, and they don't complain about it because his work is helping save their future and our family's future as well.
Ben is heroic in his coverage of the border, bravely showing us the chaos and crime that is being created by Joe Biden's open borders.
And now, to keep the site online- he is going to give away something very special to him with every donation that comes in.. Check it out:
Please visit our sponsors:
www.MyPillow.com PROMO CODE: FRONTLINE
Bergquam is one of the hardest working MAGA investigative reporters in the whole world… and he is always fighting for freedom and having fun.. please keep checking back here for more of his great work and contagious positive attitude.