Ben Bergquam, a correspondent for Real America's Voice, was on the scene in Waco, Texas, showing the crowd size at the first official 2024 campaign rally for Donald J. Trump, and showed a huge crowd many hours before Trump would be speaking:
The plan to get Trump and his supporters didn't stop, though, it goes on and on, and the left, like Mary L Trump, has escalated the political violence already in a desperate attempt to harm Americans for not agreeing with them about politics.
Please visit our sponsors if you like this reporting:
One Marxist was threatening people and encouraging people to perform cancel culture against all of the attendees of the rally- just for showing up:
Here is their plan, according to Mary Trump:
"Donald has a rally in Waco this Saturday. It's a ploy to remind his cult of the infamous Waco siege of 1993, where an anti-government cult battled the FBI. Scores of people died. He wants the same violent chaos to rescue him from justice. But we can stop him. If we book the 50,000+ venue, we can make sure most of the seats are empty when the traitor takes the stage. We can no longer fail to hold powerful men accountable for their crimes against our country.
Hit the link below—each mobile number can register up to two tickets per event, for free. It may not seem like a big deal, but everybody who does this will make a difference. Trust me."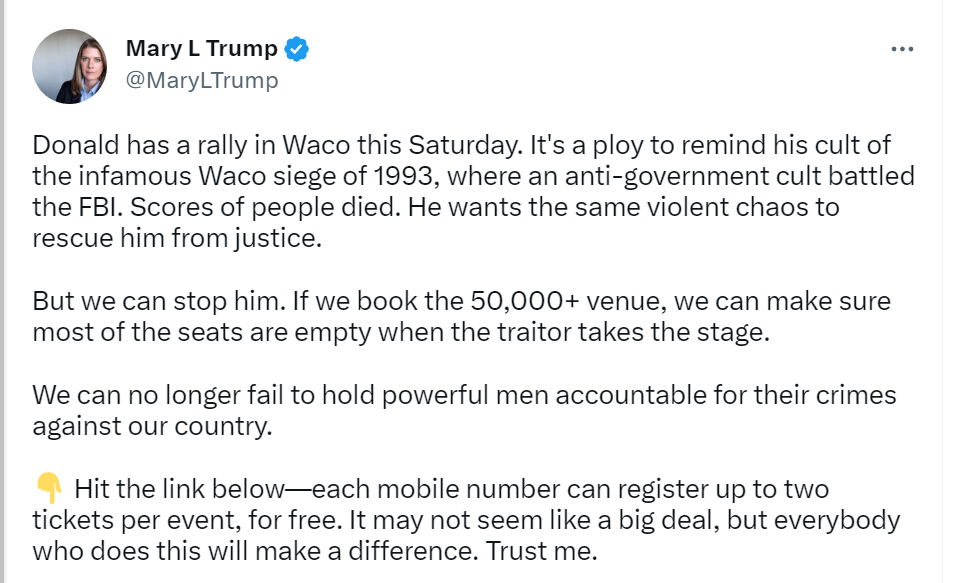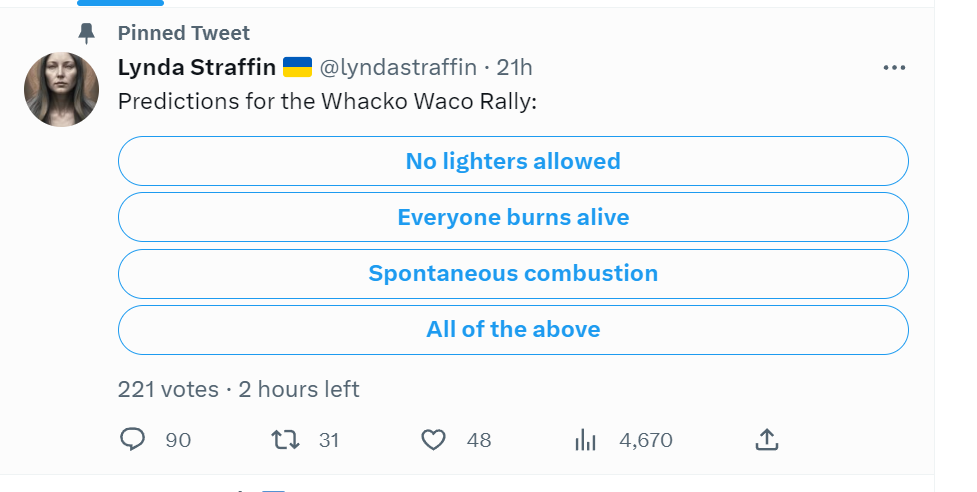 It is going to be a very long campaign cycle for the left… their plan doesn't seem to have worked at all..