Real America's Voice took their entire morning crew of shows to do a live broadcast from East Palestine, OH, for March 28 and 29, to report on the updates of what has been happening in the area since the disaster Norfolk and Southern train derailment and then an explosion that set off a series of disasters for the community in early February 2023.
Everyone has failed the people of the area and abandoned them, except for Real America's Voice, who numerous guests on the John Fredericks morning program credited for continuing the story and pressure and forcing Norfol and Souther to address their concerns to start a clean-up process, but the Biden administration to change.
While on location, RAL Investivagite journalist and correspondent Ben Bergquam visited an area near a stream he had visited before to see if the chemical level had changed in the ground when he agitated the water.
This is what he found- the toxic levels hadn't changed:
On his early morning show, John Fredericks interviewed people at the Road House Inn who lived in or near East Palestine and told them about their points of view.
WHERE IS THE CORPORATE MEDIA?
Maggie, a small business owner, told Fredericks that Norfolk Southern is in the area doing some things to clean up because of the scant bit of media attention they got – including Real America's Voice coverage. And the media doesn't take their responsibility to the people seriously- that is why they are 'corporate media.'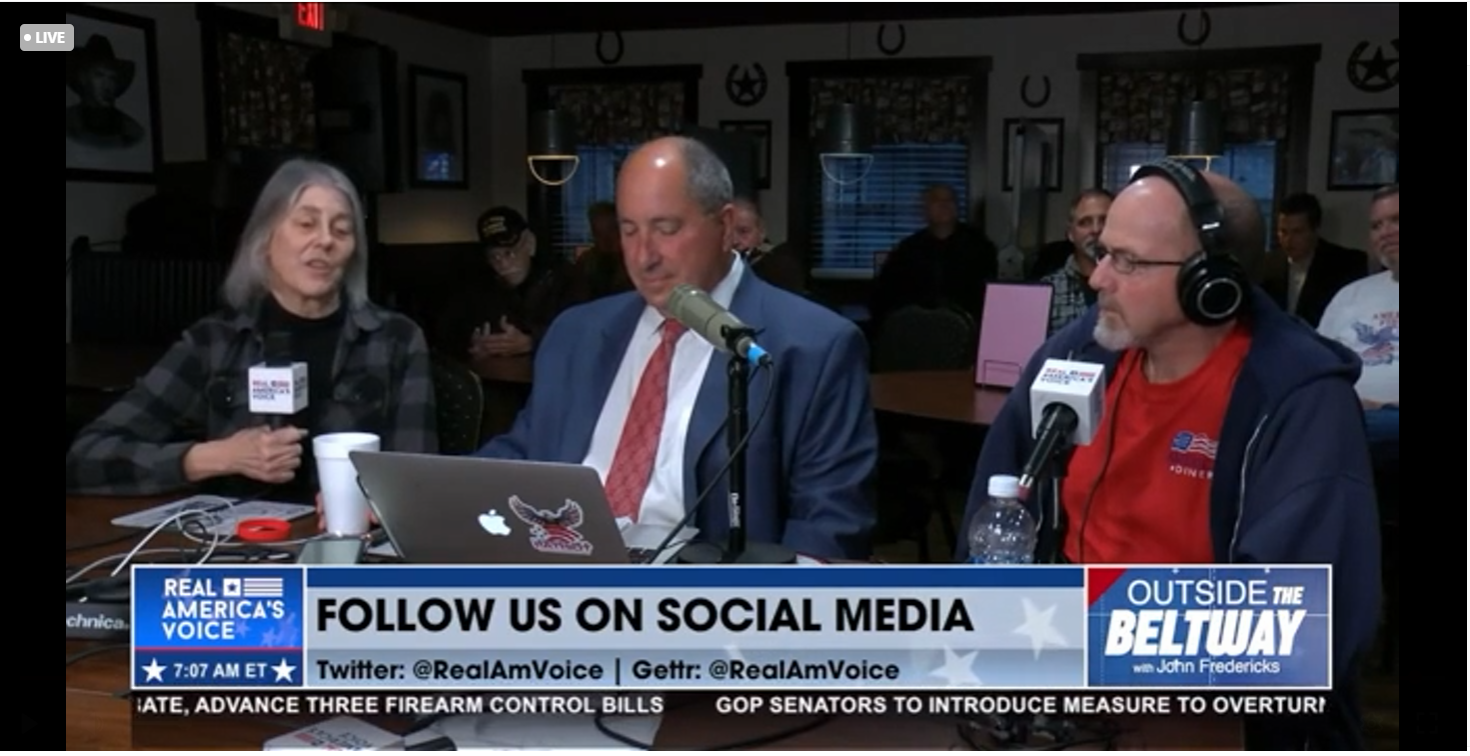 DIRTY BOMB-DIRTY POLITICS
"This was like a dirty bomb," Randy, a truck driver, told John Fredricks. "We call the President – the Vegetable, but the REAL President did show up with 4 trailers of water," he said. Randy saw the "plume" of the explosion the day it happened; he was driving, and they had no warning of it happening. "It looked liked an atomic bomb," he said- adding that no one has claimed responsibility for WHO decided for the burn still. Randy said that people are scared to talk and that "Norfolk and Southern would have covered it all up if it wasn't for Real America's Voice."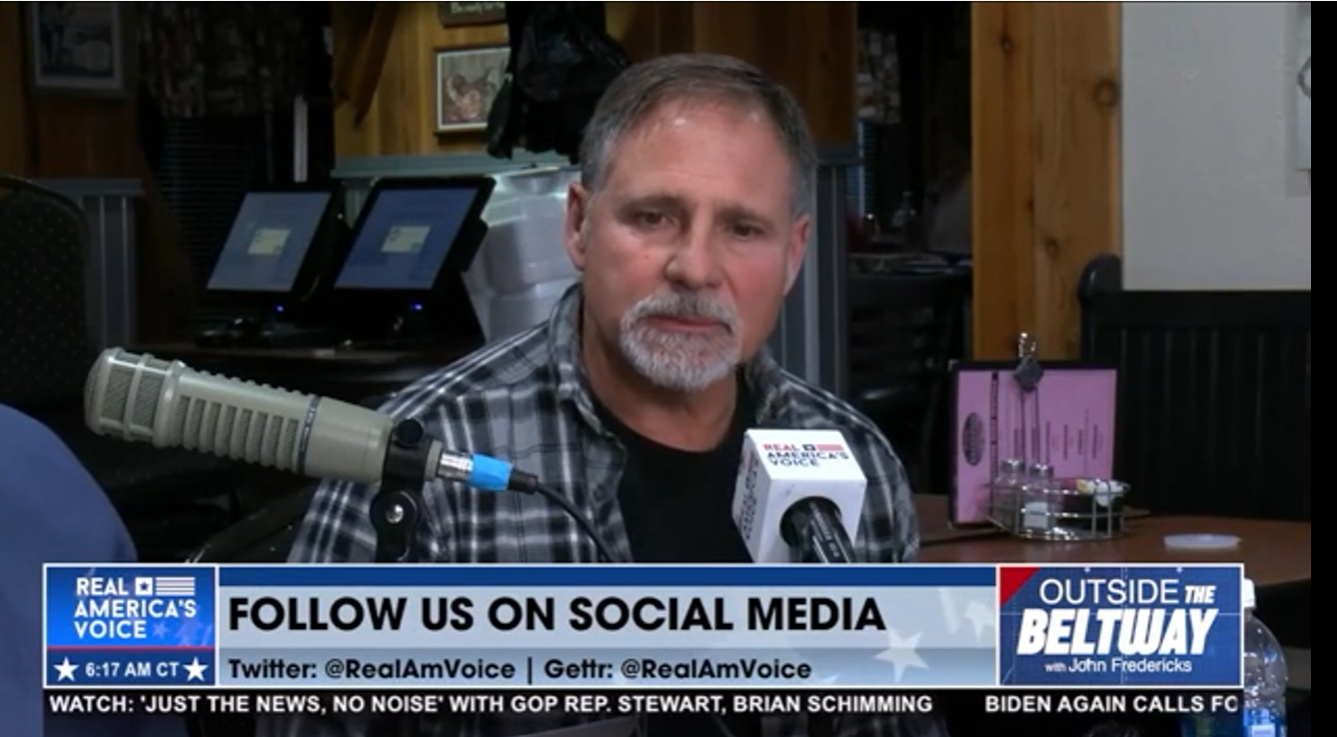 WHAT ARE WE FUNDING THE EPA FOR? THESE PEOPLE ARE AFRAID TO LET THEIR PETS OUT
"I wouldn't let my animals out until I tested the water and soil; the EPA won't let people test the soil and water and are ignoring us," Diane said. This woman was persistent in getting her testing and told her story of being stubborn and finding her tests. A fireman had evacuated her because the train could explode early, so she and her numerous pets moved for a few days. Then when she got back, she had her soil and water tested, but the testing agency near her couldn't test for the most dangerous chemicals because "they are not certified," according to the EPA. The EPA is fully aware of this problem and is ignoring the situation.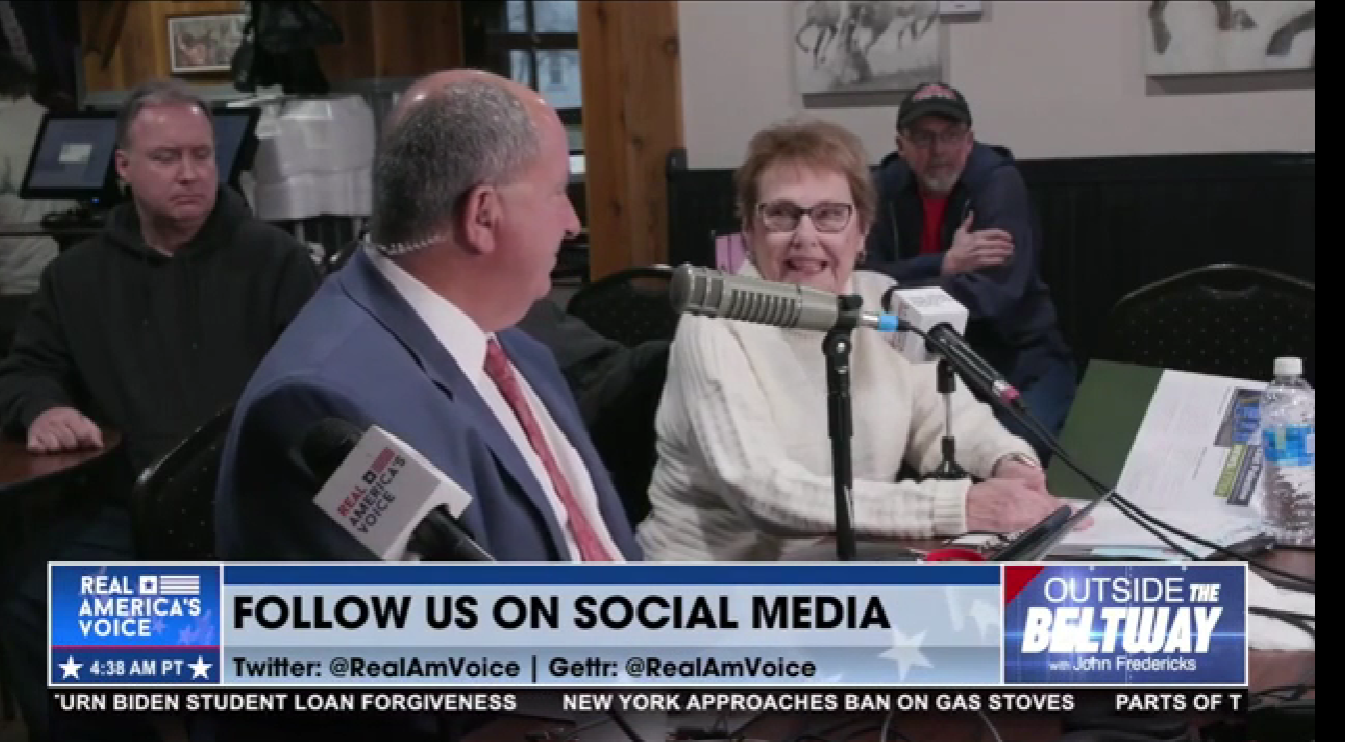 Here is some of our other coverage of this disaster:
And